Livelihood
The objective of the Livelihood Program is to reduce poverty and inequality by generating employment among the youths with and without disability.
In Kiran Society Livelihood program is basically in two-part, first part is Vocational skill training and second one is production unit. Vocational skill program is designed to equip people with disabilities and those from marginalized communities, thus empowering them to lead a life of dignity and independence. While in production part we stablish 4 production unit in alignment to provide the employment for the people who challenge with disability which is called wood workshop, art & design, Café, and food preservation unit.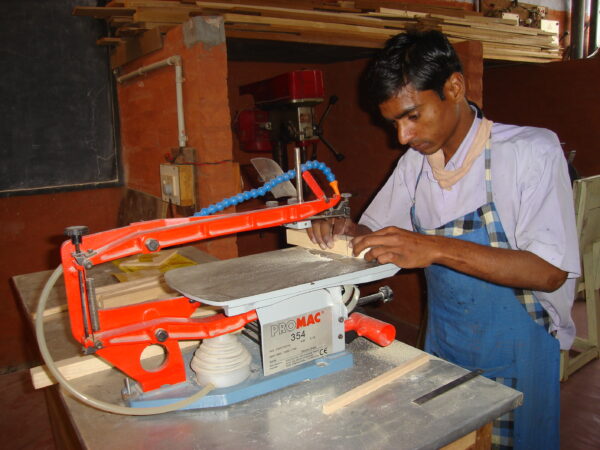 Wood workshop
Skills training for youth with disabilities to create high-quality wooden goods.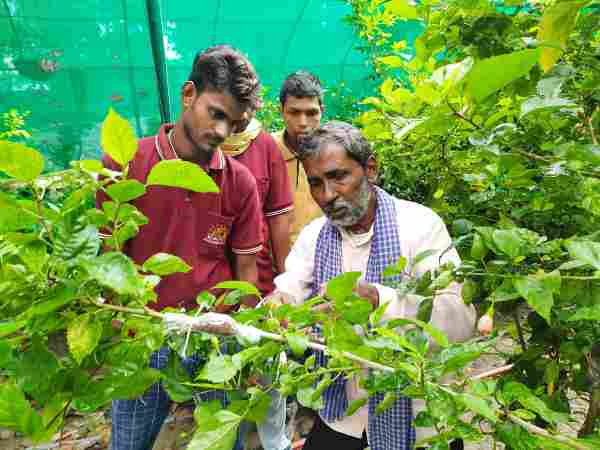 Horticulture and Organic Farmin
KIRAN provides training in general gardening work and organic farming to youth with disabilities.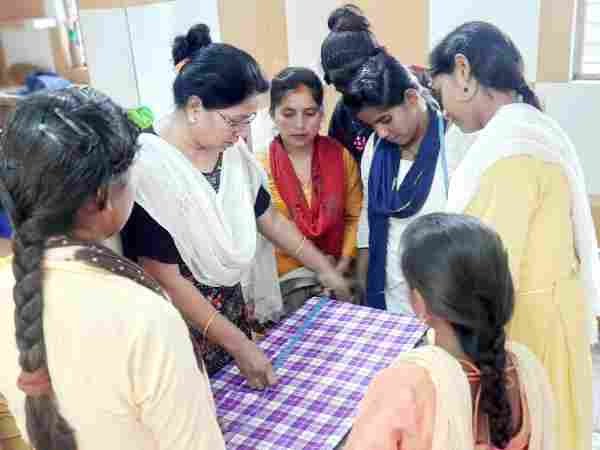 Tailoring
KIRAN provides training in tailoring knitting and embroidery techniques to youth with disabilities.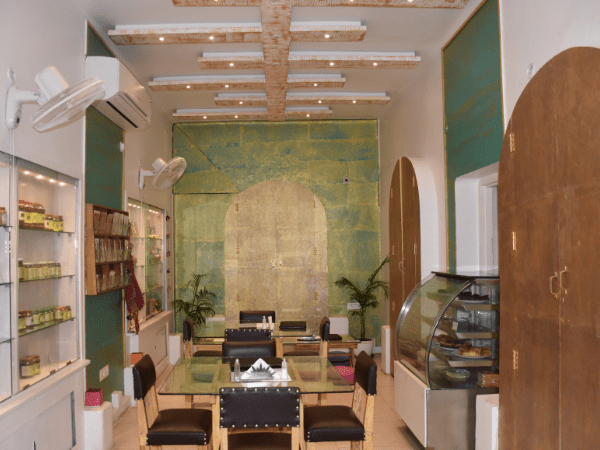 Baking
Baking bread, cakes, biscuits, muesli, peanut butter, cookies, and other European delicacies.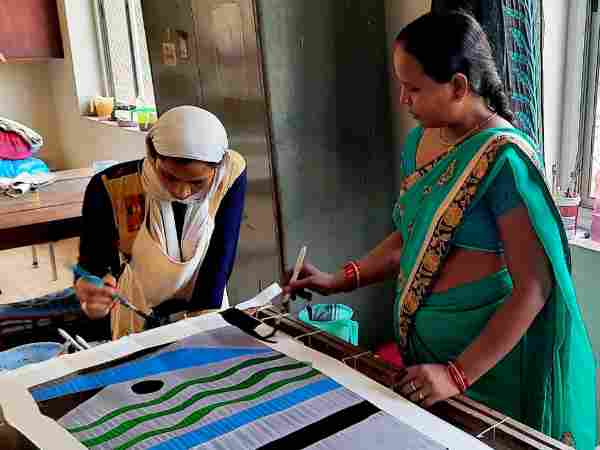 Art & Design
Training a variety of artistic techniques and skills for producing artworks and handicrafts.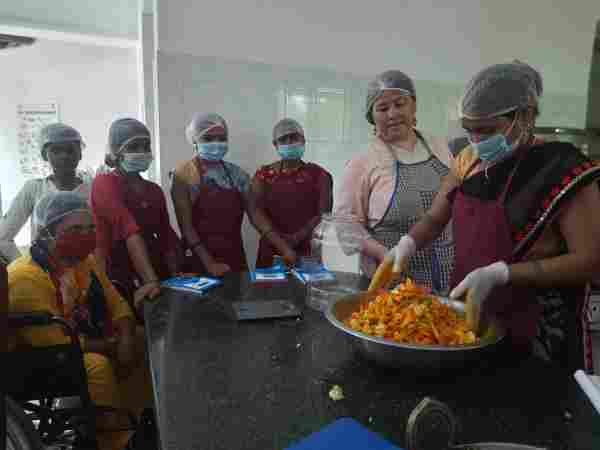 Food Processing & Preservation
Training to create goods such as jams, jellies, various pickles, chutneys, and syrups.
Support KIRAN
Buy products produced by youth with disabilities
Grahini

Our Flagship Life Skills Education
Changing the lives of uneducated adolescent girls and young women with disabilities and marginalized communities. The focus of this program is to offer basic education and training for young women who otherwise would not have the opportunity.
KIRAN Has changed my life. I A polio-affected wheelchair-bound person from a remote village would not be dreaming about heading a unit in such a big organization.
Ram Ayodhya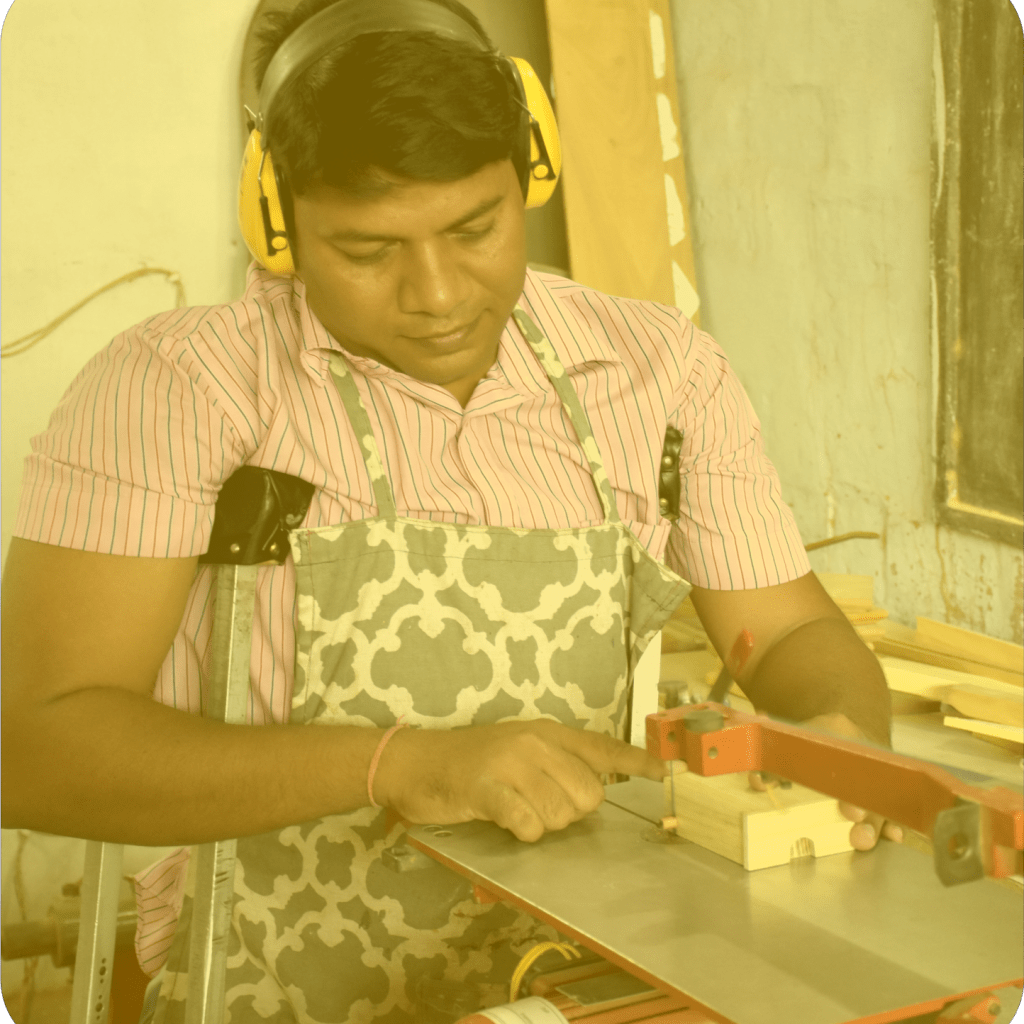 I am challenged with locomotor disability but because of KIRAN Society that is why I am living a life with dignity and because of me that is why my entire family run with happiness
Sanjay Kumar