EDUCATION
KIRAN provides holistic, inclusive, enjoyable and engaging education to Children with Disabilities and from Marginalized Communities.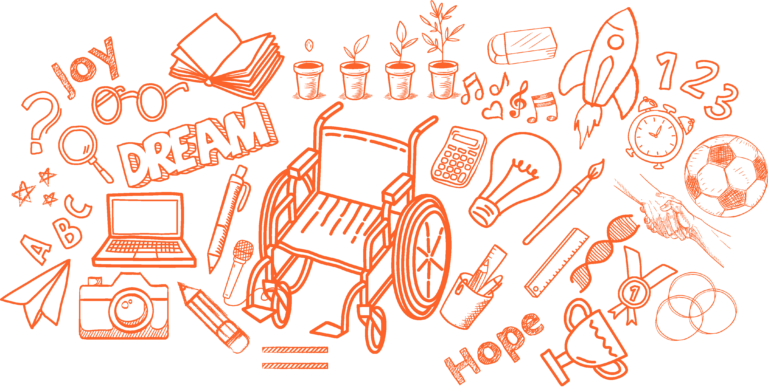 KIRAN Society functions as a center for Inclusive Development in Madhopur village where children and youngsters with or without disabilities receive education, rehabilitation, and skills/vocational training.
Inclusive development refers to the inclusion/participation of all children and youngsters in various activities by giving equal opportunity for holistic development regardless of their disabilities, caste, religion, or economic background. In this way, children learn acceptance of other people and their unique abilities. Positive effects of inclusion for children with or without disabilities manifest in their development of friendship skills, problem-solving skills, positive self-image, and respect for each other
KIRAN Viklang Vidyalaya is a co-educational English medium school that focuses on inclusive education and consists of the Preparatory stage, Foundation/Middle stage and Secondary stage (through NIOS). The children are encouraged to help each other and grow academically and personally in an atmosphere of familiarity. Their personality is further developed through participating in various co-curricular activities such as painting, drama, music, swimming, outings and through exposure to our well-equipped computer, science and audio-visual labs.
The secondary stage is conducted through NIOS (National Institute of Open Schooling) which consists of classes 9th to 12th and includes a limited number of children from 15 to 18 years age who have physical or sensory disabilities or poor economic backgrounds. Children are expected to give board exams after the 10th and 12th standards.

Co-curricular activities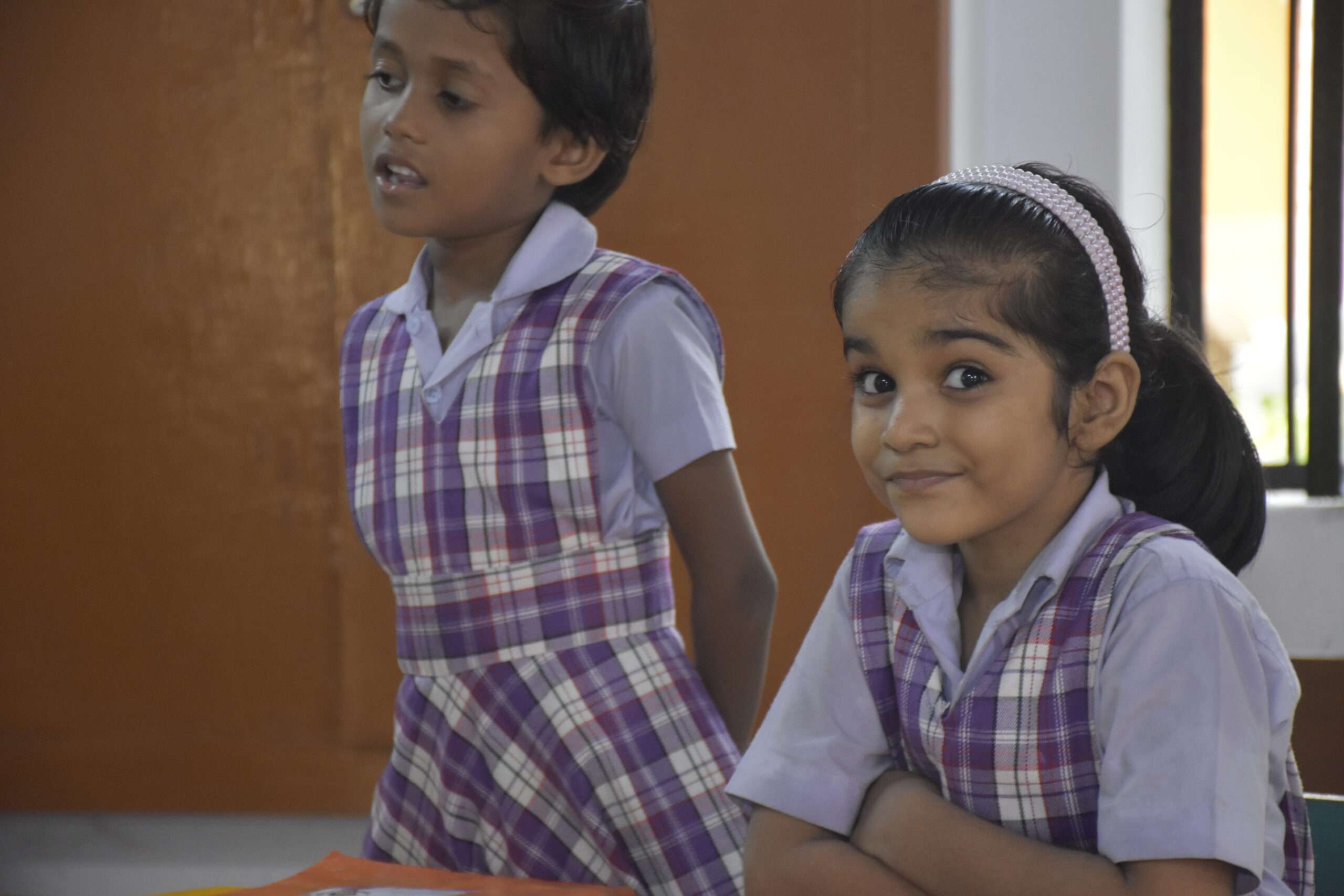 Foundation Stage
From Nursery to Class 2

5 years of flexible, multilevel, play, activity and enquiry based learning.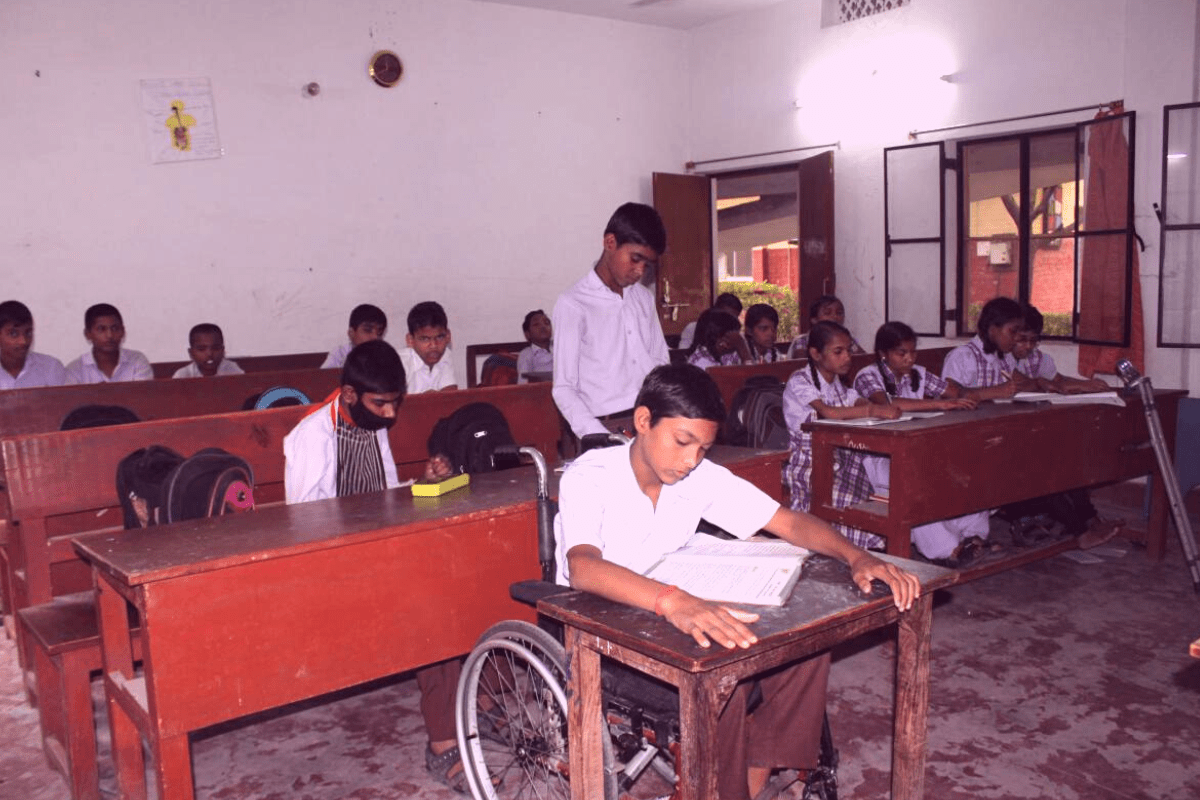 Preparatory and Middle Stage
From Class 3 to 8
A 6 years of education building based on play, discovery, activity, experiential learning and abstract concepts.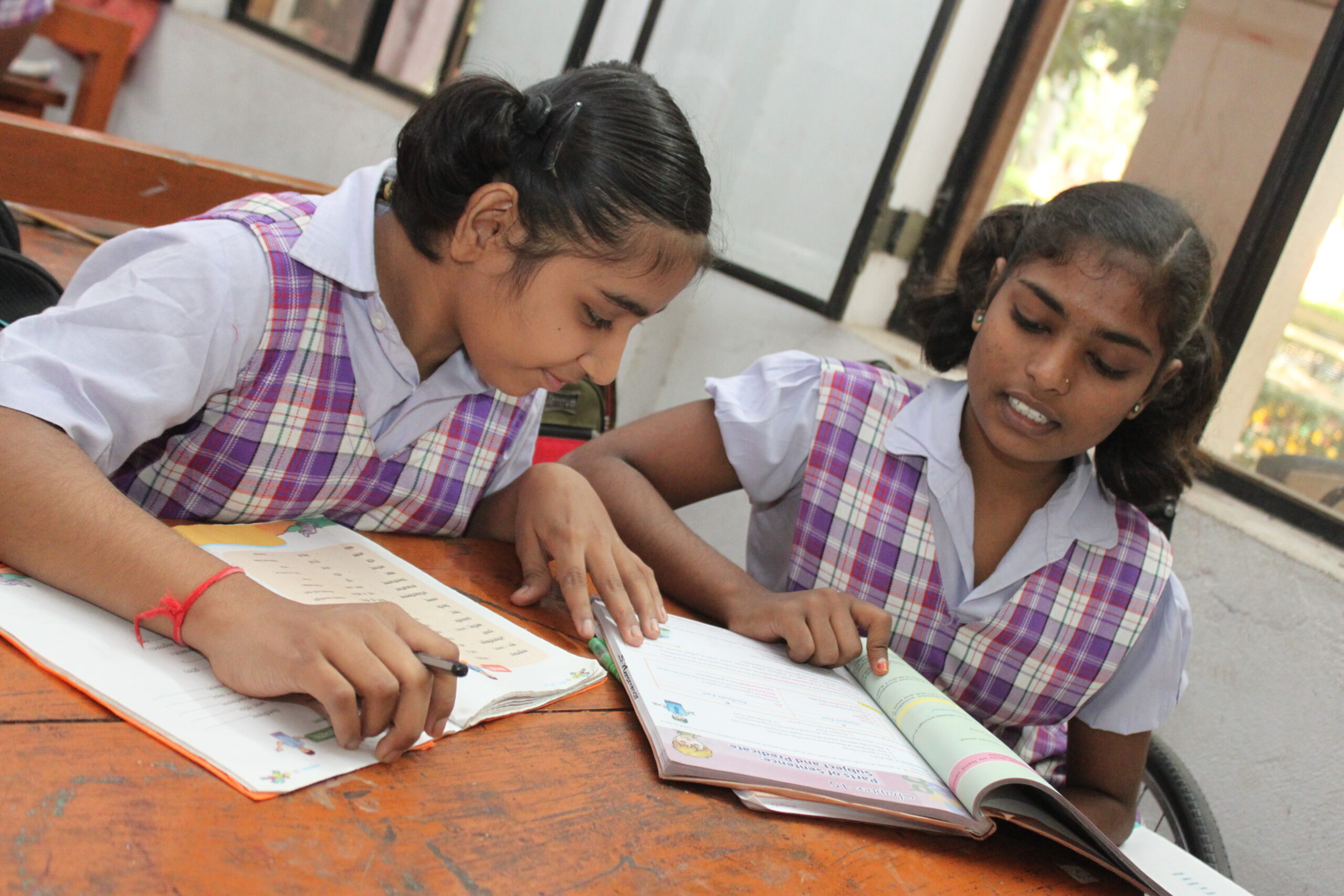 Secondary and Senior Secondary
From Class 9 to 12 via NIOS
A 4 years subject oriented curriculum with greater depth and critical thinking for children with special need.
'Tell me and I

Forget

. Teach me and I

Remember

. Involve me and I

Learn.

'
The Special Education Unit is meant to educate the children with moderate to severe disabilities. The main strategies for holistic development are one-to-one teaching and group teaching. The program is need based and short term, and intensive parental involvement is necessary for the overall development of the child. There are five different groups, based on the children's age and needs.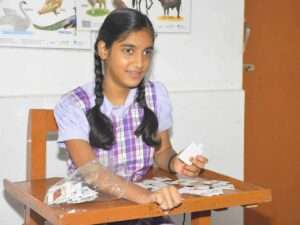 Academic Group
It consists of children with disabilities (mostly cerebral palsy or mental retardation) who are 7 to 10 years of age and are ready to begin their academic work. They receive preparatory classes with the goal of integration in regular school, if possible.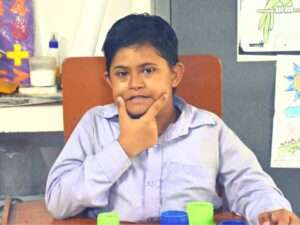 Functional Junior Group
It consists of children with disabilities, who are 10 to 12 years of age and are able to follow general instructions. They learn functional reading, writing and numbers according to their individual needs and capacity.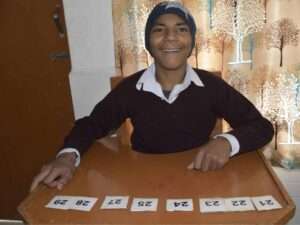 Functional Senior Group
It consists of children with disabilities, who are more than 12 years old and are able to follow general instructions. They develop their social skills, gain practical knowledge about money, and learn functional reading, writing, and numbers according to their individual needs and capacities.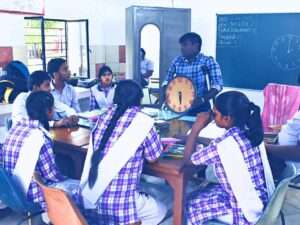 Self Care Group

It consists of children with disabilities who are more than 10 years of age and are able to follow simple instructions and develop their capacity of dialing living and self-care through one-to-one teaching.

Hearing Impairment
Educational programs specifically crafted to support language development and communication skills for hearing-impaired children across different age groups.
It consist of children who are 5 to 7 years of age. The main focus is on the development of language through lip reading and gestures. Children are introduced to the alphabet and numbers, learn writing skills, and become familiar with surrounding objects through environmental science.
II It consists of children who are 8 to 12 years of age. The main focus is on the development of language through communication and speech auditory training, lip reading, and gestures. Children begin to read and write sentences and are exposed to subjects like science, social studies, and general knowledge
Training and Sensitization Programs
Where teachers are trained on different disabilities and are skilled with different approaches of teaching for children with disabilities in an inclusive classroom.
Where children are exposed to the concerns and issues of children with disabilities and develop a deeply positive attitude of these adolescents toward other children with disabilities.
Its objective is to encourage youths to have a positive attitude towards persons with disabilities and to give opportunities to future skilled youth with disabilities at their workplaces.